Social Phobia Therapist in Tolleson, AZ
Do you feel your mind goes blank in public places? Do you have a fear of embarrassing yourself in front of people? If yes, you might be suffering from social anxiety. Jade health and wellness offers a full range of therapeutic services to treat social anxiety disorder. We are located in Tolleson, AZ and conveniently offering virtual appointments. You can contact us now.. Check out our

special offers

for non-insured and self-pay patients.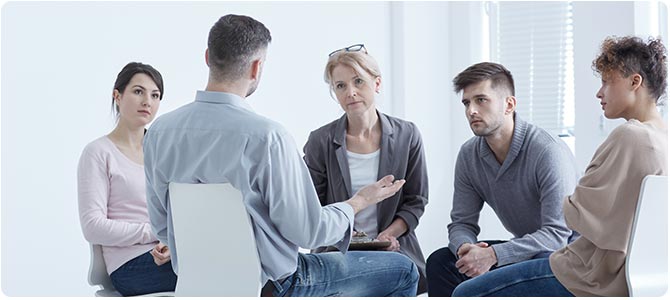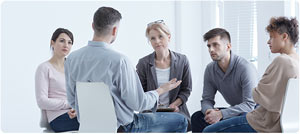 Table of Contents:
What is social phobia?
What are the symptoms of social anxiety?
Can you see a therapist for social anxiety?
Is social phobia therapy covered by insurance?
A social phobia therapist helps people with social phobias by providing therapy, which can help to control or reduce the symptoms of social anxiety. Social phobia therapists use a range of therapies, such as cognitive-behavioral therapy or hypnotherapy, to help people with social phobia learn how to better manage their symptoms. Social phobia is a condition in which a person experiences intense, irrational fear in social situations and can severely limit a person's ability to function in everyday life. Social phobia therapists aim to help their patients overcome their social anxiety and the restricted, obsessive thoughts and behaviors it can cause.
What is social phobia?

Social phobia, also known as social anxiety disorder (SAD), is a type of anxiety disorder characterized by fear and anxiety in social situations. It affects an estimated 12.1 million adults in the United States, making it the most common anxiety disorder and the third most common mental disorder in the United States. It is more common in women than men, with about twice as many women being diagnosed with SAD as men. Signs and symptoms of SAD typically develop during childhood or adolescence, often in response to a specific event or situation. Social phobia is often described as the irrational fear of being noticed or judged by other people. People with social phobia may feel anxious or self-conscious when they are in social situations or when they are being watched by others. Many people with social phobia feel that their social anxiety is a normal part of being human, so they do not realize how much their fear impacts their daily lives. Some people with social phobia are able to control their fear in certain social situations, but they may experience panic attacks when they are in public places or with strangers.
What are the symptoms of social anxiety?

Common symptoms of social phobia include:

• Blushing
• Sweating
• Trembling
• Tachycardia (abnormally fast heartbeat)
• Vertigo or feelings of fainting
• Fear of situations that may receive judgment
• Worry about embarrassing or humiliating oneself
• Intense fear of interacting with strangers
• Fear that others will notice anxiety
• Fear of physical symptoms that may cause embarrassment, such as excessive sweating, shaking or trembling, blushing, or having a shaky voice
• Avoidance of doing things & speaking to people
• Avoidance of situations where one might be the center of attention, such as public speaking
• Anxiety is the anticipation of a feared event
• Intense fear or anxiety during social situations
• Analysis of performance and identification of flaws in interactions after a social situation
• The expectation of the worst possible consequences from any kind of negative experience in a social setting
Can you see a therapist for social anxiety?

Yes, therapists are a great resource for people with social anxiety and can help alleviate the stresses and tension that come with social phobia. Some therapists specialize in treating social anxiety and can utilize a number of different modalities to address these mental and emotional disturbances.
Is social phobia therapy covered by insurance?

In many cases, social phobia therapy is covered by insurance, but coverage varies depending on the type of plan and the provider. At Jade Health and Wellness Center, we accept the following types of insurance:

• BlueCross BlueShield of Arizona
• Cigna
• Aetna
• Tricare
• Medicaid
• Nevada Medicare
• Anthem

If you or someone you love is living with social phobia and is experiencing a lowered quality of life, as a result, come to Jade Health and Wellness Center for professional care. We are one of the few clinics in Tolleson, AZ to exclusively offer teletherapy services. Schedule your virtual appointment with our social phobia specialist today by filling out our simple online booking form; we look forward to serving you! For more information, call us today. We are conveniently offering virtual appointments. We serve patients from Tolleson AZ, Glendale AZ, Peoria AZ, Arizona AZ, Avondale AZ, and Phoenix AZ.