Cognitive Behavioral Therapist in Tolleson, AZ
At Jade Health and Wellness, our cognitive behavioral therapists can help you manage your problems by changing the way you think and behave. Jade Health and Wellness is currently remote. For more information,

call us

 today or book an

appointment online

.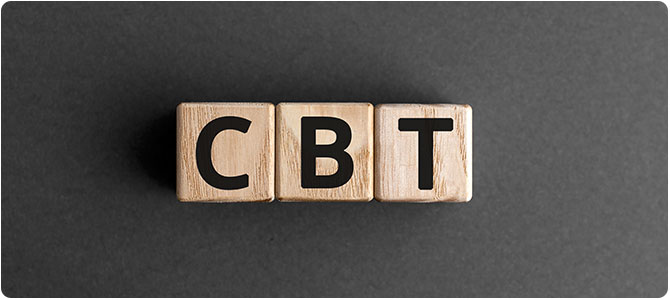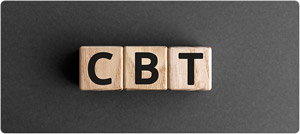 Table of Contents:
What is cognitive behavioral therapy?
What are the types of cognitive behavioral therapy?
What are the benefits of cognitive behavioral therapy?
Who should see a cognitive behavioral therapist?
What is cognitive behavioral therapy?

Cognitive behavioral therapy is a known psychotherapy which is commonly used as a form of talk therapy, where the mental health counsellor, also known as a psychotherapist or therapist will work with the patient in a structured way, attending sessions that helps you become aware of any inaccurate or negative thinking, this is done to change your thinking views and challenge you in situations which make it more clear and provide you better ways to respond to them that are effective.

Many patients use cognitive behavioral therapy alone or in combination with other available therapies to help treat mental health disorders including, but not limited to depression, post-traumatic stress disorder which is commonly known as PTSD, and eating disorders. You do not need to be dealing with a mental health condition to benefit from cognitive behavioral therapy, it can be effective on any individual who wants to learn to better manage stressful situations.
What are the types of cognitive behavioral therapy?

There are a variety of different types of cognitive behavioral therapy, depending on who you visit for therapy, they may focus on the following:

• Cognitive Processing Therapy
• Cognitive Therapy
• Dialectical Behavior Therapy
• Rational Emotive Behavior Therapy
• Self-Instructional Training
• Stress Inoculation Training

Cognitive behavioral therapy when applied successfully can help with a wide range of conditions, some of the most common conditions it can help with include:

1. Depression
2. Anxiety
3. Obsessive-Compulsive
4. Eating Disorders
5. Schizophrenia
What are the benefits of cognitive behavioral therapy?

While you may not feel that there is much hope, or anything that can change your outcome that you are living now, cognitive behavioral therapy provides many benefits to new possibilities for our patients, including:

• Gives people hope with their condition

With mental health, you may suffer from negative feelings that can cause you to feel hopeless, cognitive behavioral therapy changes this thinking and provides you with hope. You learn to challenge your thoughts, and open your mind to new things.

• Helps patients to develop self-esteem

Low self-esteem feeds into the negative mindset cycle, which influences the negative behavior, and vice versa. Cognitive behavioral therapy can help to stop this pattern, and help you to develop more confidence in your abilities.

• Can help many patients to relax

From the behavioral standpoint, cognitive behavioral therapy helps our patients to learn to control how they respond to their symptoms. This helps the patients to learn to regulate their responses to any triggers and reduce symptoms.

• Helps patients to develop a more rational thought process

Cognitive behavioral therapy helps our patients to gain control of their thoughts, common with many conditions, cognitive distortions can happen automatically, over time the process of questioning oneself and replacing those negative thoughts can truly transform their thought process positively.
Who should see a cognitive behavioral therapist?

Many individuals go to see a cognitive behavioral therapist as it quickly identifies and copes with any specific challenges the patient may be going through. Cognitive behavioral therapy addresses many emotional challenges like:

• Managing symptoms of mental illness
• Prevents any relapses of mental illness symptoms of occurring
• Treats any mental illness when the medications you are prescribed are not helping
• Patients learn new coping techniques for stressful life situations
• Identifies many ways to manage your emotions
• Helps to resolve relationship conflicts between individuals and provides better ways to communicate
• Helps the patients to cope with any grief or loss
• Provides the patient the ability to overcome any emotional trauma in relation to abuse or violence
• Copes with any medical illnesses
• Manages chronic physical symptoms that a patient may be dealing with

Individuals who are dealing with any of the following mental health issues may see a great improvement from cognitive behavioral therapy:

• Depression
• Anxiety disorders
• Phobias
• PTSD
• Sleep disorders
• Eating disorders
• Obsessive-compulsive disorder
• Substance use disorders
• Bipolar disorders
• Schizophrenia
• Sexual disorders

If you need help with mental health issues, call us today. We are conveniently offering virtual appointments. We serve patients from Tolleson AZ, Glendale AZ, Peoria AZ, Arizona AZ, Avondale AZ, and Phoenix AZ.