Grief & Loss Therapist in Tolleson, AZ
Experiencing grief can be difficult, but a grief therapist can help you! Dr. Courtney Gaines provides affordable and effective therapies for coping with loss and grief. We are located in Tolleson, AZ and conveniently offering virtual appointments. You can contact us now. Check out our

special offers

for non-insured and self-pay patients.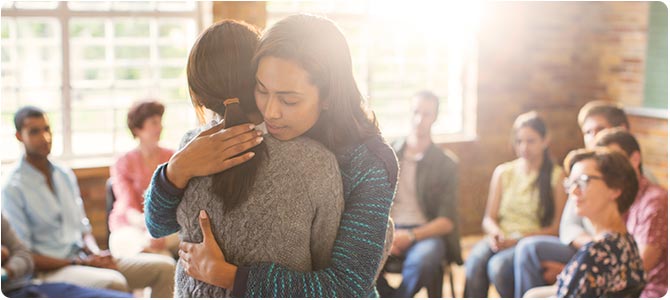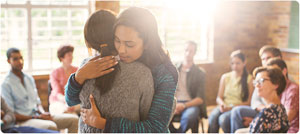 Table of Contents:
How do you know when you are grieving?
When should you seek help for grief?
Does therapy work for grief?
What are the responsibilities of a grief therapist?
How do you know when you are grieving?

A person can know if they are grieving in many different ways. A person who experiences grief often goes through a persistent time of suffering, and it is known to cause a person lots of distress. Grief is something that gets gradually worse over time, instead of easier.

There are 5 common stages of grief that a person experiences. The first stage is denial. Denial helps a person minimize the pain of a trauma that a person experiences. The next stage is anger. This is very common for a person to feel after experiencing a trauma. Anger is caused by the person trying to adjust to their new sense of reality that has been caused by the trauma.

After anger, comes bargaining. Bargaining happens because a person usually will try anything to minimize or alleviate the pain. There are many ways a person will try to bargain after a trauma. The next stage is depression. After a trauma, a person's thought process slows down and they start seeing the reality of the situation, which can lead to depression. And the last stage is acceptance. This stage can take a few months to a few years to reach. This stage doesn't mean that a person no longer feels that pain of their trauma, but they accept their new sense of reality.
When should you seek help for grief?

There are many reasons a person should reach out to see a grief therapist. If you are experiencing symptoms of increased irritability, anger, insomnia, crying, loss of appetite, and/or panic attacks, these may also be a sign that you should reach out to a grief therapist. Another reason to see a professional is if you find that drugs or alcohol makes the pain go away; this can be a sign of an early addiction starting. If you have been going through the grief process after a loss of a loved one, or feel that no one understands your pain, grief therapy may be for you.
Does therapy work for grief?

Therapy allows a person to get their emotions out in a healthy way. Frequently visiting with a grief counselor provides the client a way for the specialist to monitor their progress and offer different treatment plans that may help alleviate the person's symptoms. One common type of therapy used is cognitive behavioral therapy. This therapy helps a person become aware of their destructive thought patterns and is designed to help a person create healthy grieving patterns. A person can book as many sessions as a person may need. Many individuals have benefited from grief therapy.
What are the responsibilities of a grief therapist?

A grief counselor has many responsibilities. Grief therapists work with many different people who feel they are at their lowest. Grief therapists are trained to help a person who has suffered a sudden or significant loss. Each patient has different types of needs as no grief is the same in a person. They develop care plans for their clients and work with them on achieving a goal that is solely based on a client's preferences. They can offer different lengths of a session, and also can work alongside other medical professionals to promote the health of the client. If you have recently suffered from an unexpected loss, reach out to Dr. Courtney Gaines. Our team is dedicated to helping you work through your thoughts, and we strive on building close relationships with our clients. We work with a variety of different cases, and we are here every step of the way to help you overcome grief. For more information, call us today. We are conveniently offering virtual appointments. We serve patients from Tolleson AZ, Avondale AZ, Phoenix AZ, Buckeye AZ, Yuma AZ, Tonopah AZ.