Online Mental Health Counseling in Tolleson, AZ
At Jade Health and Wellness, you get access to mental health specialists or counselors via telehealth. Talk to our team of healthcare professionals today! For more information,

call us

today or book an

appointment online

. We serve patients from Tolleson AZ, Glendale AZ, Peoria AZ, Arizona AZ, Avondale AZ, and Phoenix AZ.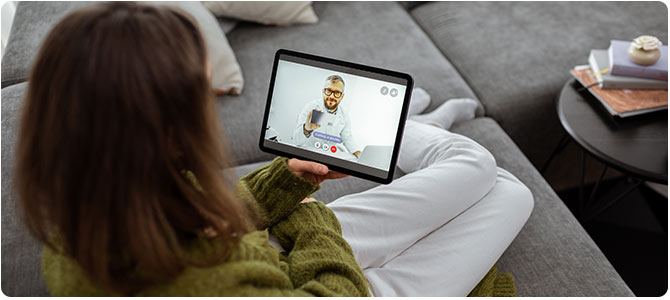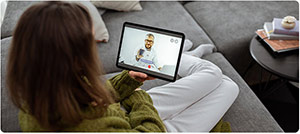 Table of Contents:
How do I find a good mental health therapist?
What's the difference between a therapist and a counselor?
Can a therapist diagnose mental illness?
How often should you see a therapist?
How do I find a good mental health therapist?

Many factors should be considered when finding a new mental health therapist. First, if you visit their office frequently, it must be easily accessible. Otherwise, you will need to determine if the office offers telehealth conferencing, so your secession can be completed over an audio or video call. Second, you want to find a therapist with experience with similar issues and who can meet your unique needs.

Local therapists and offices can be searched online; generally, a therapist's credentials and details of education and experience in the field have been publicized. For example, Jade Health and Wellness's therapy team can be found on our website, with a personal note detailing their education, experience, credentials, specialties, and professional values. You should peruse these details to determine which therapists best meet your needs.

For example, suppose you are dealing with alcohol or drug addiction, eating disorders, or dissociative disorders, or you are a part of a marginalized group that experienced a specific set of problems, as native Americans may, or those identifying as part of the LGBTQIA+ community. In that case, you may find a therapist with previous experience treating these issues to be a more appropriate choice.

Finally, it is crucial that you find a mental health therapist with whom you feel comfortable. Since the therapy and counseling process is personal, you're more likely to "click" with some health providers and not others. For this reason, it is essential that you meet with a potential therapist to discuss services, values, goals, and more. In this meeting, you are able to discuss their experience and education further and have any questions answered. You will also be able to see what this person makes you feel like as a client. Establishing a healthy and supportive relationship is vital to optimizing treatment outcomes.
What's the difference between a therapist and a counselor?

Though these two terms are often used interchangeably, and the counseling and therapy process may look similar, there are some differences. Therapists are higher licensed and educated than counselors, and for this reason, their services are more in-depth.

Current, focused issues are dealt with in counseling, such as drug addiction or divorce. However, in therapy, you will talk deeper about your emotions, memories, and upbringing, which allows you to understand, explore and treat the root cause of your mental illness and symptoms.
Can a therapist diagnose mental illness?

Usually, therapists cannot give an official diagnosis of any mental illness. Though some therapists may hold higher credentials, psychiatrists and psychologists are certified to assess, diagnose and treat various disorders. If you do not have any previous diagnosis, your therapist may not bring it up as it is out of their scope of practice.

Regardless of diagnosis, your therapist is still meant to learn about you and determine the best treatment based on their assessment. However, suppose you have a previous diagnosis or are currently seeing a psychiatrist. In this instance, your therapist may collaborate to provide more specific treatment and signal indicators of illness that can further be discussed with a psychiatrist.
How often should you see a therapist?

Therapy is not universal, and every individual will need different treatment. Therefore, the frequency of your online virtual sessions may be several times in one week to once every month. Most patients see their therapist weekly or bi-weekly, though emergency meetings may be offered through this time.

At Jade Health and Wellness, our exceptional health care team strives to guide you to a better quality of life, state of mind, and overall wellness. We can provide various types of treatments, as well as specialized treatments. So please, if you feel you may benefit from the services our mental health center offers, do not hesitate to book us. For more information, call us today or book an appointment online. We serve patients from Tolleson AZ, Glendale AZ, Peoria AZ, Arizona AZ, Avondale AZ, and Phoenix AZ.