Bipolar Disorder Specialist Q&A
Bipolar disorder can cause cycles of mood swings, a person's ability to function and their energy levels. Many people who suffer from Bipolar disorder experience life altering changes. At Jade Health and Wellness, our specialists are here to help you. We are located in

Tolleson, AZ

and conveniently offering 

virtual appointments

. You can contact us now.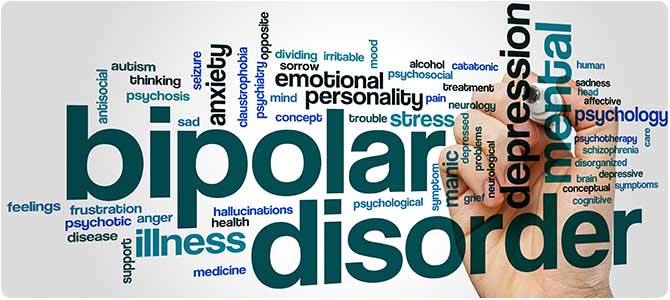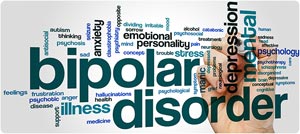 Table of Contents:
What is bipolar disorder?
What are the 4 types of bipolar?
What are the symptoms of bipolar disorder?
What doctor helps with bipolar?
What is bipolar disorder?

Bipolar disorder is medically known as a brain disorder that causes a change in a person's mood, energy level, and their ability to function. Anyone dealing with bipolar disorder may experience intense emotions during sporadic time frames that occur typically during distinct periods, these intense emotions can last from days, to weeks long and are known as episodes or mood episodes. These episodes are categorized into different categories, which are manic/hypomanic and depressive.
What are the 4 types of bipolar?

Bipolar disorder is quite complex in the fact that is affect the individual's mental state. Each individual who is diagnosed with the disorder that is from one of these four distinct kinds of bipolar. For the doctor to identify the kind of bipolar you are dealing with, they will review all of the information given, and any tests. This way you both will be able to understand a better way for treatment and to start getting your life back on track.

• Bipolar 1

Bipolar 1 is the first kind of bipolar disorder that is characterized by the manic episodes the person may be dealing with, these episodes will occur with or without depressive symptoms. Your manic episodes usually last around a week, but it can last longer depending on the circumstances. Your mania can go from moderate to severe and will require you to be hospitalized to help ease the symptoms.

• Bipolar 2

Bipolar 2 is a type of disorder that is characterized by having both manic and depressive episodes. The mania that may be experienced with bipolar 2 is less severe than what may be experienced in bipolar 1 disorder; however, bipolar 2 can bring major depressive episodes either before or after the individual has had a manic break.

• Cyclothymic Disorder

Cyclothymic disorder individuals often deal with both manic and depressive episodes for around two years or longer. The mania and depressive episodes that an individual may deal with is much less severe with this type of bipolar type over bipolar 1 and 2, but this does not cause unstable moods, which means the individual dealing with cyclothymic disorder may deal with periods of normalcy and it will be mixed with mania and depression.

• Other types of bipolar disorder

There are some whose symptoms do not fit into one of the three categories listed above for bipolar disorder, if that is the case, the individual may be considered the last and final type of bipolar disorder which is known as "other" types. The "other" type of bipolar disorder may be caused by various factors that influence them including drugs, alcohol, or underlying medical health conditions.
What are the symptoms of bipolar disorder?

With there being four different kinds of categories for bipolar disorder, each provides differentiating symptoms from one another, as bipolar disorder can cause unpredictable changes in the persons mood and behavior, which ultimately results in significant distress and difficulty with their life. These symptoms include:

1. Bipolar 1 Disorder
2. One manic episode minimum, which may be followed by a hypomanic or major depressive episode
3. Mania which may trigger a break from their reality called psychosis

• Bipolar 2 Disorder
• One major depressive episode
• One hypomanic episode
• The individual may have never deal with a manic episode previously
• Cyclothymic Disorder
• Minimum 2 years of dealing with periods of hypomania symptoms that may be mixed with periods of depressive symptoms
• Less severe depression
• "Other" Types of Bipolar Disorder

Related disorders which may have induced bipolar disorder, causes include drugs, alcohol, or due to an underlying medical condition
What doctor helps with bipolar?

At Jade Health and Wellness, we believe in understanding and caring for our patient's needs and their overall wellness. We work to provide the best skills and therapy methods to help improve our patient's care and provide ways for our patients to learn and understand what is going on. Our Psychiatric Nurse Practioner, Dr. Courtney Gaines provides our patients dealing with bipolar disorder specialized care and actively explores different ways to help the patients who come to us. If you are interested in how we can help, call us today. We are conveniently offering virtual appointments. We serve patients from Tolleson AZ, Avondale AZ, Phoenix AZ, Buckeye AZ, Yuma AZ, Tonopah AZ, and Las Vegas Nevada.