Life Coaching Specialist in Tolleson, AZ
A life coach is a wellness professional who helps people improving the quality of their lives and attaining their goals. Discover the benefits of life coaching today. Talk to our team of healthcare professionals at Jade Health and Wellness about our life coaching services. For more information

contact us

today. We are located in Tolleson, AZ and conveniently offering virtual appointments. Check out our

special offers

for non-insured and self-pay patients.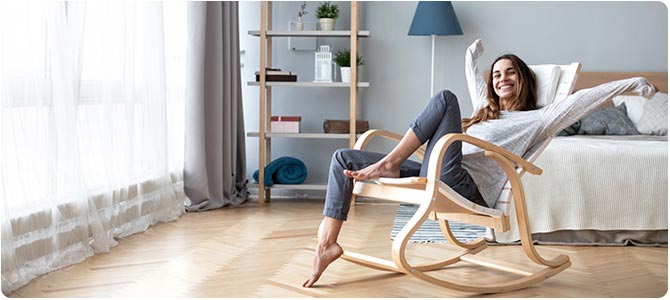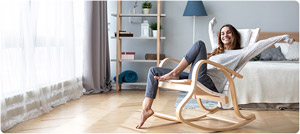 Table of Contents:
What does a life coach do?
What services does a life coach offer?
How do I know I need a life coach?
What are the benefits of having a life coach?
What does a life coach do?

A life coach is a wellness professional who helps their clients achieve a happier and more fulfilling life. Life coaches can assist their clients to clarify goals, identify obstacles in achieving them, and strategize an actionable method to reach these goals. Life coaches are growing increasingly popular and can help struggling clients through hardships and help clients of any disposition achieve a more meaningful life. At Jade Health and Wellness, our life coach Dr. Courtney Gaines works with clients to identify strategies that work best for you, to promote long-term and sustainable growth towards self-actualization and living your most fulfilled life.

Life coaches are great listeners and communicators brimming with positive energy and inspiration. They trust the client and work together with them to discover new perspectives on some situations and establish a framework with which the client can move forward. The life coach and the client work harmoniously to discover purpose and direction. Clients are encouraged to be introspective and acknowledge where their fears or anxieties are coming from surrounding a situation. By coming to peace with what is holding them back and equipped with doable plans, attainable goals, and a positive attitude, the client is able to take charge of their situation.
What services does a life coach offer?

Life coaches offer several services benefiting clients in various areas of their life. Guidance is commonly provided in areas of business and leadership, career advancement, finances, relationships, family life, diet and exercise, spirituality, life skills, mental health, and many more. Clients find themselves happier and more satisfied, with a better work-life balance, stronger relationships, and rid of long-held fears or anxieties.

Often life coaches work with their clients over a long period ensuring positive changes are permanent. Although life coaches can certainly improve mental health, those with a mental health condition should speak to a therapist or mental health professional at our clinic, Jade Health and Wellness.
How do I know I need a life coach?

A life coach can benefit anyone. Oftentimes people will seek out a life coach for wisdom at particular turning points in their lives be that due to relationship, family, or career shifts. Others come to life coaches during difficult periods in their lives while burdened by bad habits, dissatisfaction, anxiety, stress, irritability, or the feeling that their potential is being squandered.

But the real truth is a life coach can assist even those who are generally content; that is, anyone who sees the opportunity for a higher potential, greater peace, or a more meaningful life would be well served under their tutelage. Life coaches can help people in all stages of life. Over the past few years, life coaching has grown into a multi-billion-dollar industry praised by everyone from executives and entrepreneurs to Oprah Winfrey and Leonardo DiCaprio.
What are the benefits of having a life coach?

The most difficult part of self-improvement for many is where to start. In a difficult period of one's life, the obstacles grow overwhelming. Even for many aspiring to a more fulfilling life, the thought of that often comes as a warm and pleasant daydream, one that you wake from not knowing how to reach. Under a life coach, you get a roadmap to self-actualization.

The trained professionals at Jade Health and Wellness offer real solutions to what is holding you back. You don't have to daydream about your full potential, with a life coach there are concrete steps to make your potential a reality. Reach out to us today and let us help you keep your life on track. At Jade Health and Wellness, we want to help make a "new you" now and forever. For more information, call us today. We are conveniently offering virtual appointments. We serve patients from Tolleson AZ, Avondale AZ, Phoenix AZ, Buckeye AZ, Yuma AZ, Tonopah AZ, and Las Vegas, NV.