Cognitive Behavioral Therapy (CBT) Q&A
Cognitive behavioral therapy (CBT)

is a psychotherapy that can treat many mental health issues including anger issues, anxiety, panic attacks, PTSD, schizophrenia, sexual disorders, eating problems, and depression. It is a structured therapy that is limited to a number of sessions.

Dr. Courtney Gaines

, a psychiatric nurse practitioner at Jade Health and Wellness, offers CBT therapy. She has considerable experience in the field of behavioral health and a doctorate degree in Nursing from Idaho University. Talk to our CBT specialist Dr. Courtney Gaines today and transform your negative thinking! We are located in

Tolleson, AZ

and conveniently offering

virtual appointments

. You can contact us now. Check out our

special offers

for non-insured and self-pay patients.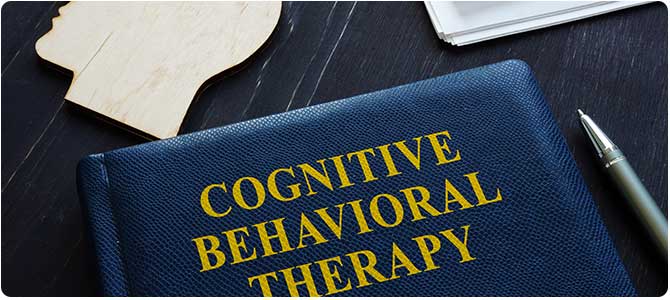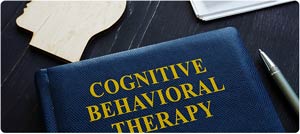 Table of Contents:
What is CBT?
What can CBT help with?
Can CBT be done online?
How does CBT improve quality of life?
How do I choose a CBT therapist?
Cognitive behavioral therapy also referred to as CBT is a type of psychological treatment. It is gaining in popularity because of its effectiveness in treating many different issues that people face. Looking at how we think and how we can change produces very positive results and can give life new hope and vitality.
What is CBT?

CBT is the common acronym for cognitive behavioral therapy. CBT is a type of psychological treatment. It has been shown to be a very effective form of treatment for many mental health issues people encounter. It can be very effective with issues such as depression, anxiety, substance abuse problems, eating disorders, and many other concerns. In a number of studies, CBT has been proven to be as effective, and in some cases, more effective than other forms of psychological therapy. CBT has made a good number of advances in both clinical practice and research. CBT is an approach that has shown significant evidence of producing the actual change for people, helping to improve their lives. 

CBT is founded on certain core principles:

• Psychological problems may be based on faulty ways of thinking
• Psychological problems may be based on poor patterns of learned behavior.
• People can learn new ways of coping with problems and thus relieve their symptoms.

CBT treatment is based on making efforts to change our patterns of thought.  It helps one to identify distorted thought patterns and allows them to be reevaluated. It helps to create problem-solving skills to cope with stressful and difficult situations. These lead to developing a greater sense of confidence.
What can CBT help with?

CBT can help with a wide range of life's challenges.  It has been shown to help manage mental illness or even to help prevent relapses of symptoms. It is useful in situations where medications aren't good options. It works well for learning how to cope with stressful situations in life. It can be a good tool for learning how to overcome the trauma caused by abuse or violence.

There is a range of mental health disorders that have been shown to improve with CBT.  It has been shown to benefit in dealing with depression, anxiety, PTSD, and different phobias.  It appears to be an especially amazing tool for dealing with disorders; such as sleep, eating, substance abuse, bipolar, sexual, and obsessive-compulsive disorder.
Can CBT be done online?

CBT has been shown to be effective when being done online. The online platform has shown to be effective for a number of other reasons than just the care that comes with it.  It can be a more cost-effective way of accessing treatment. It makes treatment more easily available to people who may have social anxiety issues. It gives a wider group of people access to these services who haven't had access in the past, particularly people who live in rural areas.

Jade Health and Wellness has online session availability. 
How does CBT improve quality of life?

CBT can help us change how we see ourselves and the world around us.  It is a fantastic tool for helping us identify negative thoughts or thought patterns that we have developed over time and let them go. When we identify automatic negative thoughts, we can look at them logically and that can free us from the consequences of keeping the automatic negative thoughts that can control us.

CBT can give us tools to relax. It is especially good at helping to find hope in our current situation and in our future. As we do this our self-esteem improves. We can begin to see ourselves as others do; allowing us to believe in ourselves, again.  As this grows, our relationships improve. Our ability to deal with difficult situations becomes easier.  Our whole life experience becomes one that much more vigorous and fulfilling.
How do I choose a CBT therapist?

Look for a counselor who has education and training in cognitive behavioral therapy. A qualified therapist will have completed education in psychology or a related field. Check to see if the counselor has specialized training in CBT. You will also want someone who has active listening skills and a non-judgmental approach. You will find caring and compassionate professionals at Jade Health and Wellness who have treated many patients with CBT. For more information, call us today. We are conveniently offering virtual appointments. We serve patients from Tolleson AZ, Glendale AZ, Peoria AZ, Arizona AZ, Avondale AZ, and Phoenix AZ.